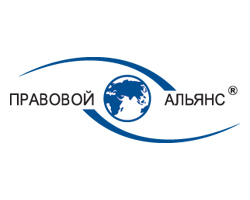 Dear friends!
Legal Alliance Company, one of the leading law firms specializing in legal support to pharmaceutical companies doing business in Ukraine and CIS countries, invites you to participate in a FREE English language webinar «LEGAL ASPECTS OF DOING PHARMA BUSINESS IN UKRAINE: REVIEW OF 2016». You will ne­ver regret the time spent on it!
Only one hour for overview of the latest market trends and the most important legal regulations (about 40 min of webinar and 20 min for your questions).
Date: Thursday, 15th December 2016.
Time: 3:00 to 4:00 PM (local Kyiv time).
Location: оnline.
Working language: English.
Target Audience. Webinar will provide practical assistance to pharmaceutical companies doing business in Ukraine or those that are interested in establishing business in Ukraine, but do not yet have an experience in the market of our country. This event undoubtedly will also be useful to managers, who supervise the Ukrainian market or are responsible for its individual segments, and are not residents of Ukraine.
What can you expect to learn from this webinar?
Ukrainian pharmaceutical market 2016
Pharmaceutical market regulations: changes in the registration of medicinal products, National list of medicinal products, etc.
Public procurements:
a) state procurements through international specialized organizations;
b) procurements within ProZorro system.
New order of declaring prices on medicinal products: back to the reference declaration of prices.
Competition: major red flags in contracts with distributors and pharmacy chains. Areas of attention and activity of the Antimonopoly Committee of Ukraine. Recent approaches to minimize the risks.
Prospects for Regulatory Changes.
Speakers:
Mr. Alexander Bondar, Senior Associate, Legal Alliance Company.
Mr. Bondar is practicing law in the legal business sphere for more than 10 years, performing legal support for the companies, representing industries of pharmaceuticals, medical devices, consumer goods, parapharmaceuticals and veterinary medicine. Throughout his career in Legal Alliance Company, Mr. Bondar has rendered legal services to Ukrainian and international companies, including Novartis, Pfizer, Teva, MSD, Apotex, Ipsen, Boehringer Ingelheim, Berlin Chemie, Bayer, Astellas etc.
Ms. Zoia Zamikhovska, Associate, Legal Alliance Company.
Ms. Zamikhovska is a valuable part of Legal Alliance team of such practices as anti-corruption ethics and compliance, pharmaceutical regulatory. Throughout her career in Legal Alliance Company Ms. Zamikhovska has rendered legal services to Ukrainian and international companies, including Astellas, Novartis, Apotex, Berlin Chemie Menarini, Boehringer Ingelheim, Takeda, Delta Medical, RIK-Pharm etc.
REGISTRATION IS REQUIRED TO PARTICIPATE. Registration will be taken on a first-come, first-served basis and may close before the deadline if venue capacity (50 participants) is reached.
Legal Alliance Company is committed to providing equal access to this webinar or all participants. If you need assistance, alternative formats or services, please contact the marketing department: tel.: +38 (044) 425-40-50 or е-mail: duginova@l-a.com.ua.
Please share this webinar invitation with your colleagues.